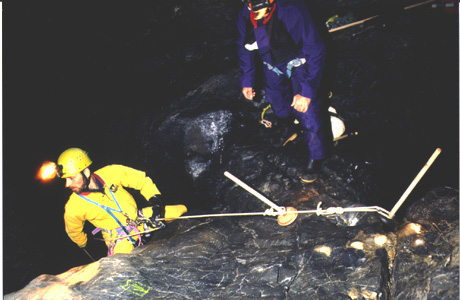 Pit Rigging - Be Safe -
- missing a natural anchor? Need one extra rigging point? No problem, and itís far faster than driving a new bolt. Just smack on another plunger from the backup set.
- We, of course, recommend at least two, and more plunger-anchors if those using the rigging feel at all uncomfortable.
Larry Honcharuk prepares to descend Bottomless Pit in Jurrasic Wonder Cave, Vancouver Island, B.C.
He was a bit apprehensive about the new anchor sustem, so . . .